2008 November E-Newsletter
Welcome to the first edition of our Navigating the Great Turning E-Newsletter!
We are excited to connect with you in this way, to periodically share news and highlight information now available on our Great Turning website. We'll send information about upcoming events and point to resources that support and encourage the work of Navigators; most importantly, we want to share stories by and about you, your work, and the "turning" that you are experiencing in your communities, schools, businesses and faith groups.
These are, indeed, exciting times, and we're grateful to be navigating this Great Turning with you. Please let us know how you like our newsletter; we welcome ideas for stories, your comments and feedback, and we hope you will pass the news along and invite others to sign up!
This first edition of our E-news is being sent to everyone who signed up on-line or at one of David Korten's presentations, or has had a direct connection with us. If you don't wish to receive future editions, please see the offer to "Unsubscribe" at the bottom of this newsletter.
---
What's New?
Speaking of our new website...
Please visit us at www.greatturning.org to explore the stories, information and resources we've compiled. This is a dynamic site, where we hope to meet you for conversations about compelling questions, experiences and ideas. Post your question or idea on "Discuss This!" or post your stories on "Submit Stories." We also invite Comments on any of the content pages.
The first "Discuss This!" question: In what ways has the election changed how you are in the world; how have your life, your outlook and/or your Great Turning work been affected?
New Economy Initiative - Hot Off the Press!
David has written articles for the forthcoming issues of YES! and Tikkun magazines, outlining a bold agenda to put the needed framework for a new economic system in place. Both articles are now available on the web in final form and these links may be freely shared. David is also working on a proposal to further develop this framework as the basis for a national campaign - stay tuned!
"Beyond the Bailout: Agenda for a New Economy," YES!, Winter 2009, outlines an essential five-part policy framework to facilitate the work of responsible businesses, investors, civic organizations, and local governments engaged in growing a 21st century economy from the bottom up.
"After the Meltdown: Economic Redesign for the 21st Century," Tikkun, November-December 2008, is explicitly addressed to President-elect Obama. The essential role of government in this epic undertaking is to create a supportive policy framework favoring Main Street businesses and workers engaged in the socially and environmentally responsible production of goods and services that improve the lives of all.
Enroll Your Faith Community in "Radical Abundance: A Theology of Sustainability"
More than 80 Partner Congregations across the United States have already signed up to participate, via webcast, in Trinity Church's 39th Annual Theological Conference, January 21-23, which will address the need and opportunity to advance an economic transformation for justice and sustainability. In each location, groups will be organized to view the conference, reflect and discuss the topic based on professionally designed study guides. David Korten will be a keynote speaker along with Sister Miriam MacGillis, Majora Carter, Timothy J. Gorringe, and Rev. Nestor Miguez.
---
Stories to Celebrate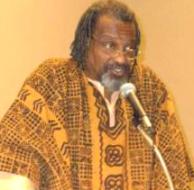 Richard Mabion, Navigator and organizer of the "Breaking the Silence" conferences in Kansas City, has been named Kansas Activist of the Year by The Pitch, a Kansas City newspaper and website, as part of their annual "Best Of" awards. The Pitch wrote: "Here's a guy who lives in a neglected corridor of a struggling city in the poorest county in the state of Kansas. A guy who got inspired about economic and environmental activism by author David Korten but found so few people of color speaking at national conferences that he was compelled to detour into prickly territory: how progessive organizations aren't reaching out to minority communities."
Read more about Richard...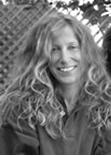 Neva Welton - Many of you know and love Neva as the original director of outeach and communication for the Great Turning Initiative. We are deeply grateful for her leadership and her many contributions to the Initiative, including all of the foundational work, from which our new website has emerged, and the connections she has established with so many of you. Fortunately, she continues to bring her amazing gifts and creative spirit to the Initiative's Core Team.

It is not surprising to hear that Neva was recently named one of Seattle's Most Influential People by Seattle Magazine, for co-founding and organizing a new regional organization called SCALLOPS, "a network of more than 50 grassroots community-based environmental groups that helps neighborhoods develop sustainable practices." Kudos, Neva!
---
Upcoming Events
Breaking the Silence - Kansas City, Kansas, January 16-18, 2009. The theme this year: The Lack of People of Color Involvement with American Progressive Groups. Keynote speakers include David Korten, David Cobb, Naomi Davis, Puanani Burgess, Janith English, Jim Embry and many more. Location: Hilton Garden Inn. Contact:www.breakingthesilence.us or 913-481-9920.
Martin Luther King, Jr. Commemorative Event and From Critics to Change Agents – Birmingham, Alabama, January 24-26. The Birmingham Peace Project and the Church of the Reconciler have organized a series of inter-faith/multi-cultural public events/gatherings in which David will participate, including the Commemorative Event (Jan 24), an interfaith church service and talk with the Birmingham Islamic Society (Jan 25); a presentation at Miles College (Jan 26), and workshops with "The Change Agency." Contact: Glenn Hand-Truitt - jplants@bellsouth.net
Please use the Contact Us form to send your feedback, ideas for stories and photos.

"We stand at a critical moment in Earth's history, a time when humanity must choose its future...We must join together to bring forth a sustainable global society founded on respect for nature, universal human rights, economic justice, and a culture of peace."
- The Earth Charter